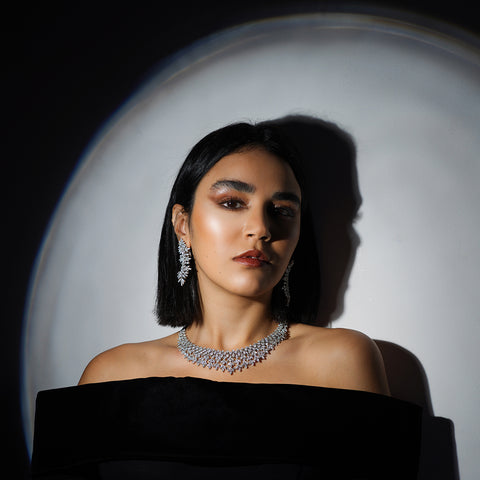 Size Guide
Whether you're buying a selected piece or gifting a loved one, our size guide will pave the path for the perfect fit – let's start measuring!
Ring Size
Before you measure your finger:
Don't measure if your hands are too cold or too hot.
The best time to measure your finger is at the end of the day.
Measure your knuckle too so that the ring can easily move.
The hands-on way:
Take a thread or ribbon and wrap it around the base of your finger.
Mark the point where the ends of the thread or ribbon meet round your finger.
Measure the length with a ruler (in millimeters – mm).
Match the mm measurement with the ring size in the chart below:
Bracelet Size
Determine how loose or fit your bracelet will be: 
The hands-on way:
Take a thread or ribbon and wrap it around the wrist – at the joint.
Mark the point where the ends of the thread or ribbon meet round your wrist.
Measure the length with a ruler (in centimeters – cm).
Match the cm measurement with the wrist size in the chart below:
Necklaces Size
Determine how short or long your necklace will be and keep in mind the size and shape of the pendant: