Selections for every
moment.
Our Story
Every story has a beginning and for Shami Jewelry it began in 1994 with the artistic vision of the late, renowned businessman, Shawkat Shami. 
Inspired by the Levantine heritage and western cultures, Shami Jewelry crafts original stories through diamonds and precious stones that resemble the poised woman.  
Authenticity in design details and careful craftsmanship have given Shami Jewelry recognition as a distinctive jeweler in the Kingdom. Unearthing the world's most renowned gemstones, Shami Jewelry methodologically curates every piece through a detail-oriented process that results in statement collections.   
Cherishing the legacy of the late Shawkat Shami, our innovative jewelers have been designing jewelry collections with a vision to create extravagance that reflects moments and celebrations of love and life.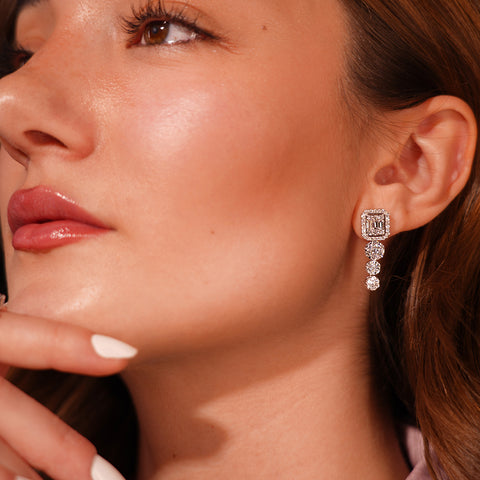 Our Atelier
Attention to quality and detail are keen aspects that perfect our craftsmanship process in designing and crafting every piece.
Through state-of-the-art technologies, our distinguished team of jewelry designers and gemologists carefully handle and assemble timeless pieces.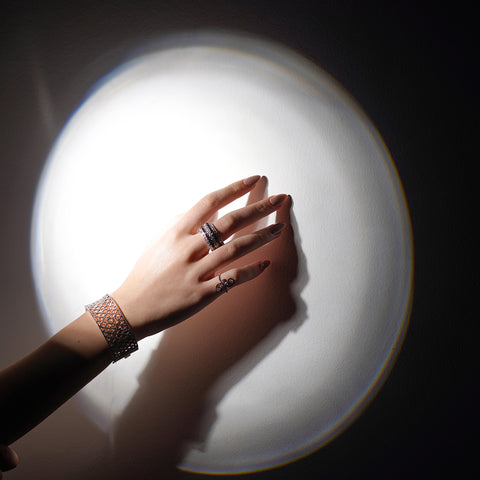 Customized Spark
Originality defines every piece. For that, jewelry customization is part of Shami Jewelry's attention to authenticity.
 Before crafting unique requests, a digital presentation of the design is demonstrated for you to see how your design will be.
Our creative jewelers can bring to life every jewelry design that sparks your heart.
Without love, it is simply impossible and unrealistic for life to exist as love is what makes the world a better place… sequentially, we have learned to love and find love in endless matters, such as the love of creativity and originality, love of design, love of innovation and progression, love of working, love of beauty, love of people, family, friends, relatives, and countless more.
The Shawkat Shami Fine Jewelry Salon has merged all this love, and in turn has become apparent in our jewelry pieces; making them unique and special. Therefore, when you purchase a piece from our store, in addition to the love filled, inventiveness and originality with our rare stones and high end designs are a guarantee.
It's all about love…
Feel the love